22 May 2023
Dogo @ Glasstec 2022: what a success!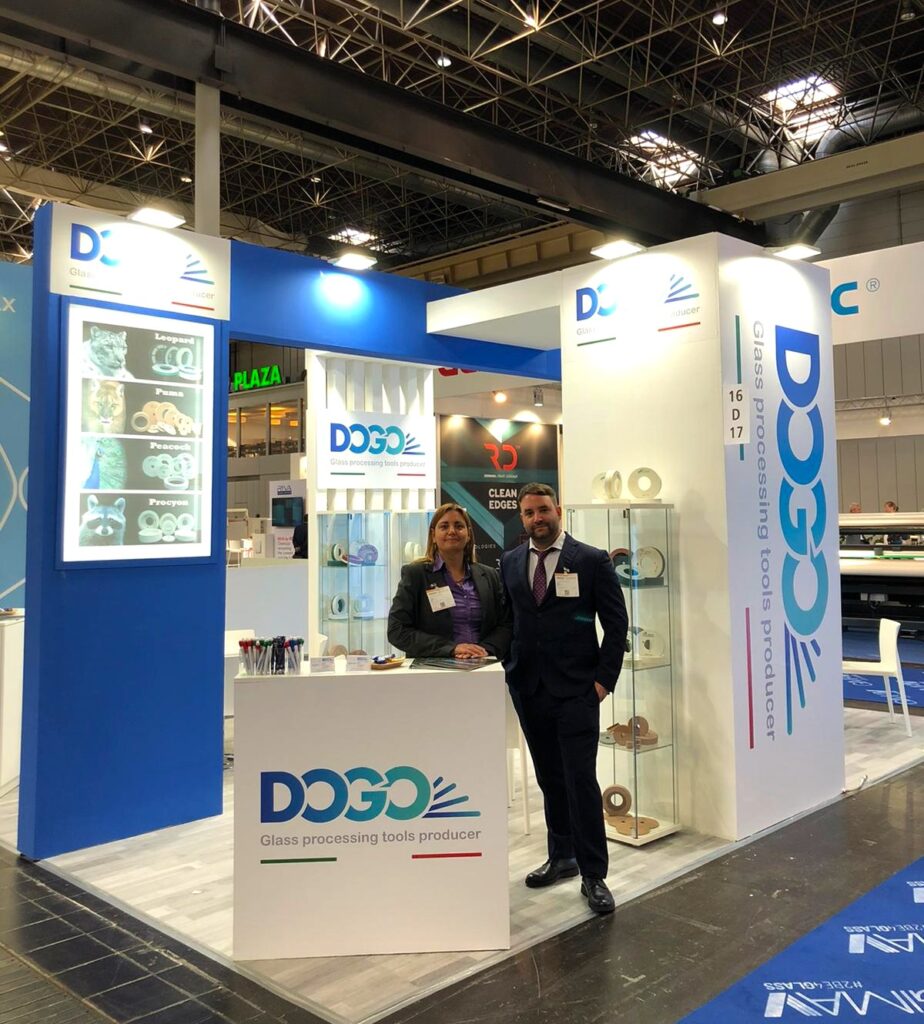 We were very pleased to be able to meet our customers in person again at Glasstec 2022 in Dusseldorf.
The attendance was satisfying, and it was very pleasant to be able to interact with the professionals who came to visit our stand from different countries around the world.
At this edition, in addition to our established range of polishing wheels, we presented the Leopard, a porous cup wheel with a high concentration of cerium, the Elephant in a dressing block version and the Peacock spiral felts in a version with an integrated plastic plate.
Visit our website for more information on our polishing wheels! https://www.dogo.it/mole/
Ask us about the polishing wheel you need: https://www.dogo.it/contatti/